We are an international congregation of more than 200 members from nearly 40 countries and as many Christian traditions, worshipping together in English in the United Methodist tradition.
We invite you to join us for in-person worship every Sunday morning at 11:15 at Sechshauser Strasse 56.
In accordance with the recent announcement of the Vienna government, masks are no longer required for attending worship. If, however, you wish to wear a mask to protect yourself or vulnerable members of your household, you are welcome to do so.
As always, you also may worship with us online, by clicking on the button below on Sunday morning, or by going to tv.emk.at.
A Special Note: The Annual Conference of the UMC in Austria will take place 26-29 May in Salzburg. The conference worship services will be streamed live via tv.emk.at during the following times:
Thursday 26 May at 19:30
Saturday 28 May at 9:00
Sunday 29 May at 10:00
If you wish to view a livestream of the open meetings of the conference, please contact Pastor John for program and connection details.
We welcome you to our community of faith!
Click for online worship!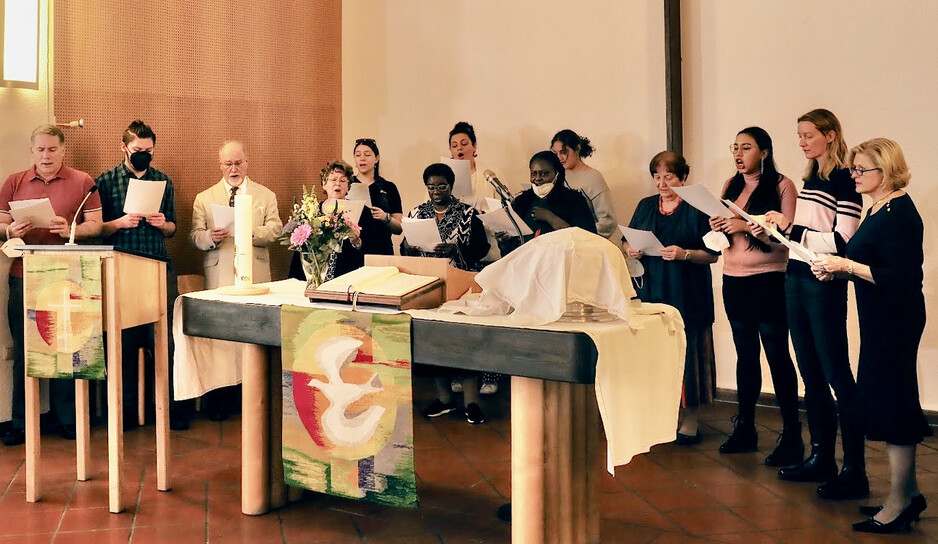 The Rev. John Calhoun is an ordained elder of the New York Annual Conference of the United Methodist Church, and a missionary of the UMC General Board of Global Ministries.
Pastor John has served with ESUMC since November 2020. He and his wife, Noel, have two teenage sons, Nick and Ben.
Vacation Bible School at ESUMC will be held during Monday 25 July through Friday 29 July. All children aged 5-12 are invited to participate. Please save the date for some summer fun! More information will be shared in the near future.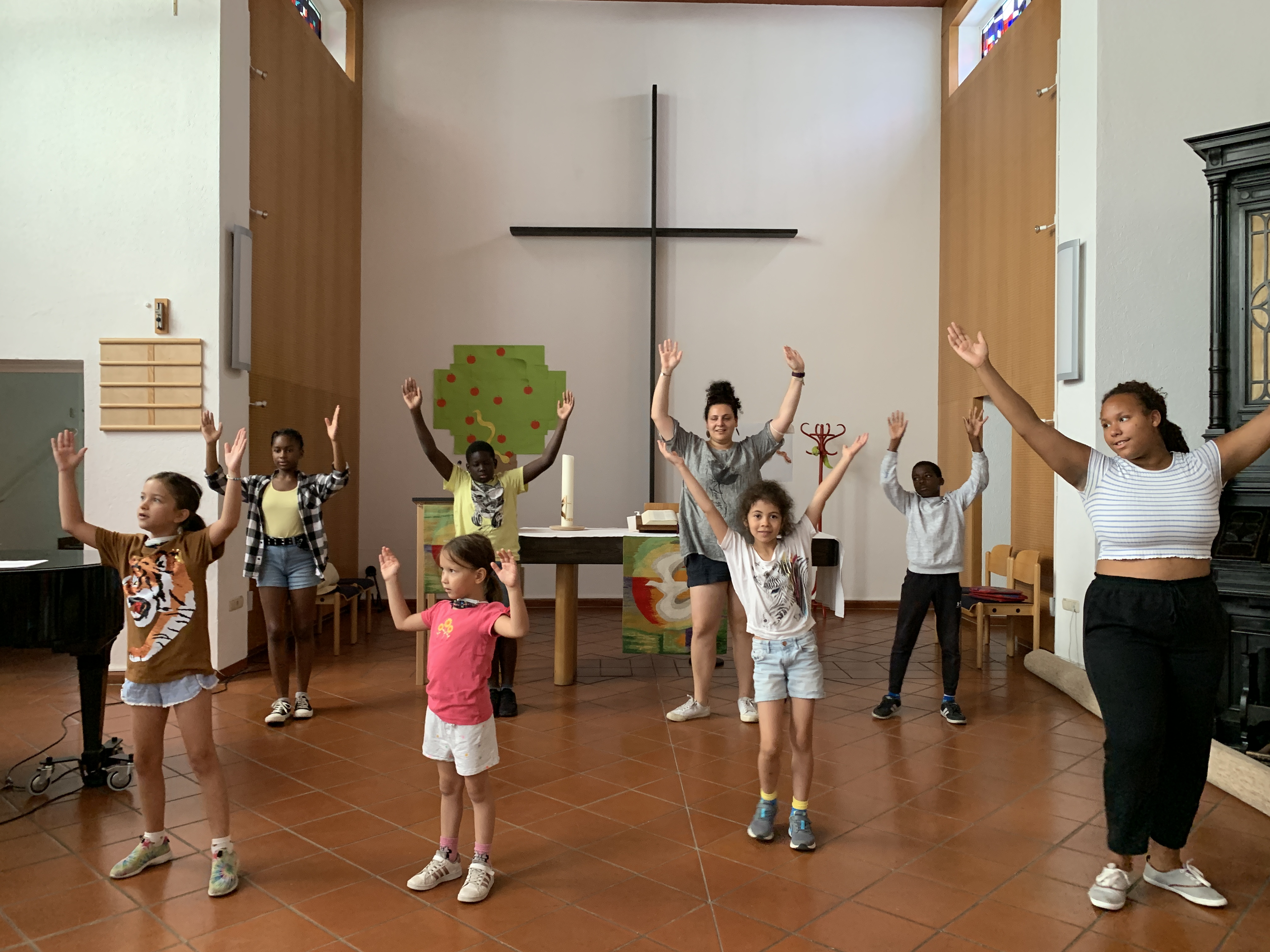 Join Our Chil­dren's Sunday School Program at ESUMC
Every Sunday, ESUMC offers Sunday School during the worship service for children aged 5-14.
For more information, please speak with Sunday School Coordinator Shelley Brauneis or Pastor John.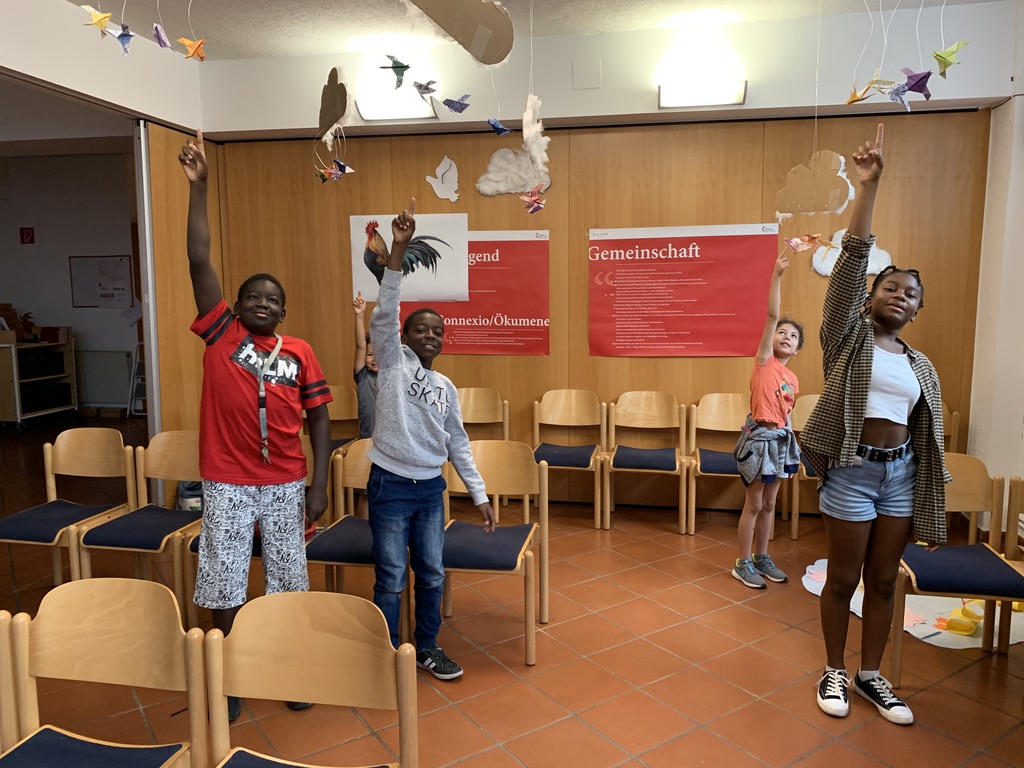 Thank You for Sup­port­ing the Wärmes­tube!
We are grateful for your faithful support of ESUMC's Wärmestube ministry. Every Tuesday throughout the winter season, around 100 neighbors in need came to our church for hot meals, medical care, legal assistance, and compassionate conversation. We thank all ESUMC members and friends who donated money, canned goods, and valuable time to assist others in our community.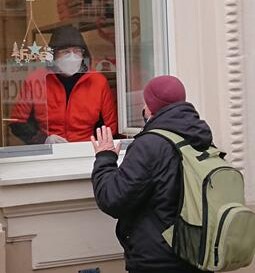 Donate
in Support of ESUMC
Please give generously in support of the ministry of ESUMC:
IBAN: AT23 1200 0006 2016 1208
BIC: BKAUATWW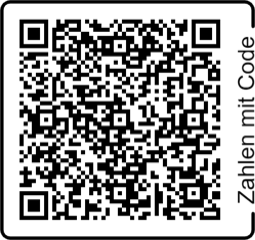 You are invited to volunteer in service with our ministry.
To indicate your area of interest, please complete this short online form:
volunteer
Snapshots
of our Community