Handover
after 10 years of the
Wärmes­tube
News
---
A celebration and handover of the "Golden Ladles!"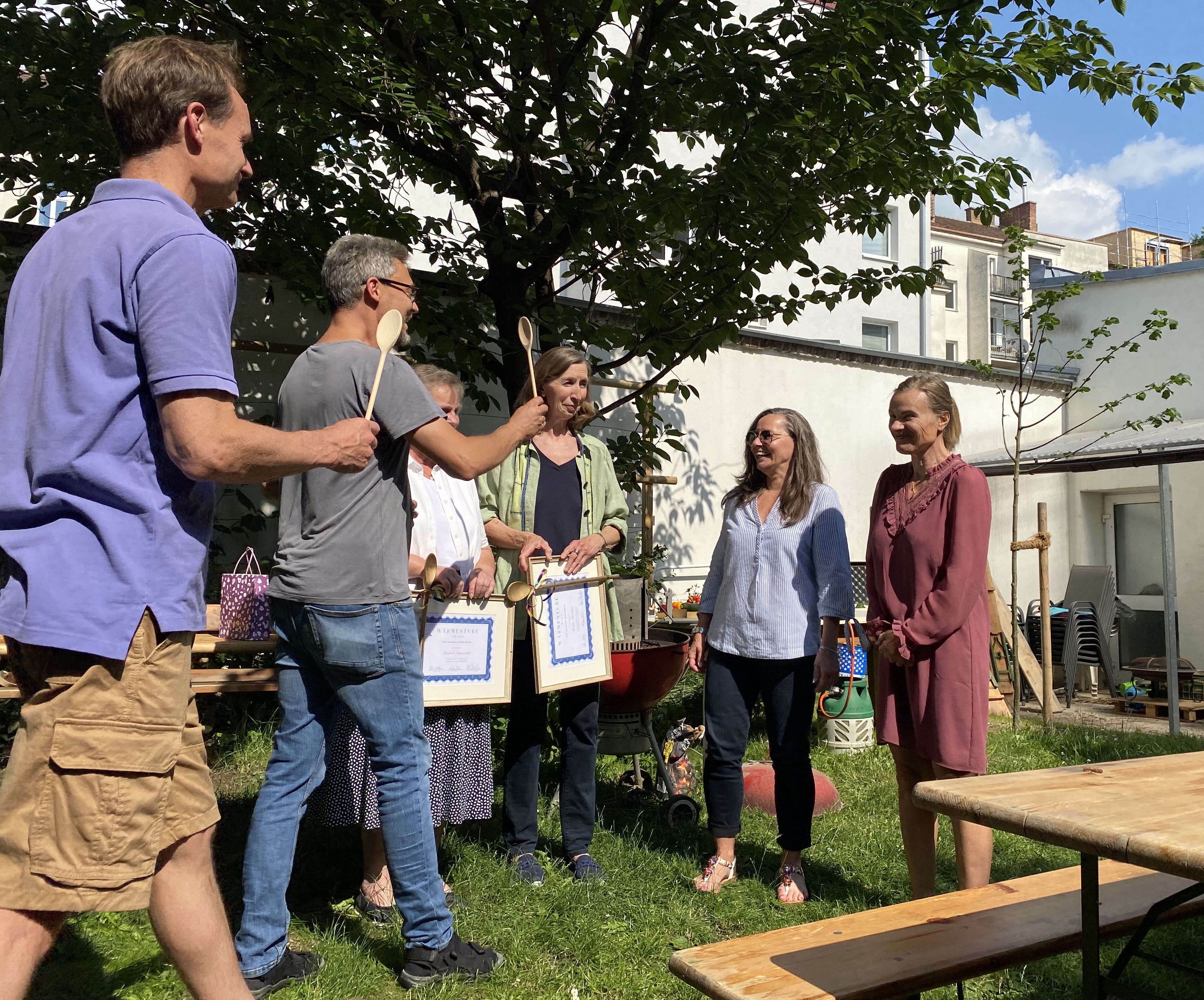 Gratitude for 10 years of leadership
In December 2012, the Wärmestube of the EmK opened for the first time in the 15th district of Vienna. Countless guests have since been welcomed and cared for with warmth, speech and, last but not least, always a good meal. About 50 employees have volunteered over the years. In every season, the management team "Christa and Elisabeth" were there with full commitment. From the planning of the new season in autumn to the assignment of the volunteers to the coordination of the purchases and the accounting of the finances, they had everything in view in these years. And they shaped the team and the atmosphere with their warmth and calm.
As part of the anniversary celebrations, Pastor John Calhoun and Pastor Stefan Schröckenfuchs thanked Christa and Elisabeth on behalf of everyone and were awarded the "Golden Cooking Spoon" for 10 years of service in the Wärmestube!
Handover
After 10 years of management, Christa and Elisabeth now deservedly say goodbye from the front row. However, the 11th season of the Wärmestube is secured: we are grateful that we have found a new, highly motivated management team in Jutta (Fünfhaus) and Beate (ESUMC). As a sign of gratitude for their willingness and symbol of the handover, they were presented with a cooking spoon - not yet gold-plated.
Happy celebrations in glorious weather
Approximately 30 employees accepted the invitation to the anniversary party and were able to celebrate a happy party together in glorious weather. Thank you to everyone involved in this great work!