ESUMC Cel­eb­rates Vacation Bible School
News
---
Twelve young members of our congregation enjoyed a week of discovery and learning at ESUMC!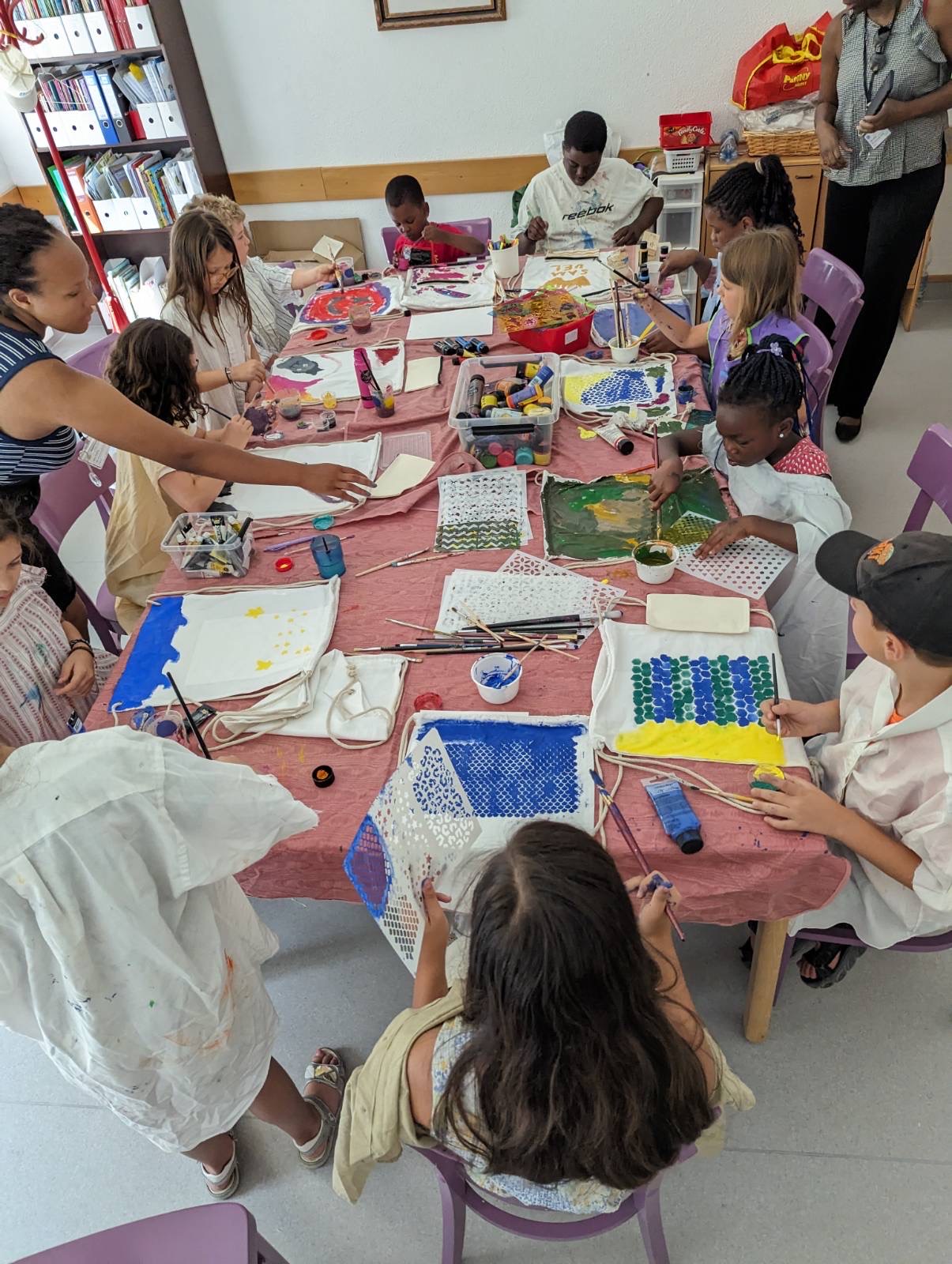 "God did it!", by Shelley Brauneis
This past week at VBS we dove into the mysteries of Biblical miracles. We analyzed the plagues of Egypt, investigated the feeding of the five thousand and inquired about Jesus healing the blind. Over the course of the week, we also had the opportunity to sing, dance, play games, craft, bake, solve puzzles and decipher codes.
Monday the focus was on the plagues of Egypt and canvassing a crime scene. The kids went through multiple "miracle scenes" set up with caution tape and portrayals of the plagues, taking notes and bagging evidence. This was followed by designing their detective bags and pencil cases with paint, stencils and stamps. In the afternoon, the kids made binoculars and played "Find the missing object" and "Who has the evidence?".
Tuesday the kids learned about witness statements and Jesus feeding the five thousand. They set evidence markers and interviewed witnesses to find the differences in their statements. Next they baked bread and made play dough followed by crafting walkie-talkies and toilet paper roll fish. In the afternoon, they played "Suspect description" and "Blinzelmörder."
Wednesday was all about fingerprints and Jesus healing Bartimaeus. The children investigated the scene and marked evidence while learning about another miracle. Next they took their fingerprints and decorated a frame with fingerprints. After lunch they made memory cards and played "Detective of the movement" and "Snatch."
Thursday we had Pastor Tom as our guest speaker and he taught the kids about who God is and what miracles are, and also satisfied their curious minds on a number of other related topics. After lunch the children participated in a treasure hunt, created their own secret codes and encoded and decoded some ciphers with their cipher wheel.
Friday, the last day of VBS, the children "cracked the case" by determining that God "did it," putting together the clues and knowledge they had gathered over the week to find the origin of miracles. This was followed by Christian videos, games and a picnic lunch.
The week ended successfully, with the twelve children having learned a lot and had tons of fun, thanks to the preparation, help and teaching of a great number of individuals in our congregation, without which none of this would be possible.
Many thanks to Shelley Brauneis, Noussi Zahraman, Olivia Haslinger, Amelie Haslinger, Victoria Sseruwagi, Sophie Anusie, Deborah Koll-Petty, Jane Greiman, Tinu Aganga-Williams, Alison Padget, Mildred O'Dwyer, Doreen Ighama, Sigrid Schulzer-Anusie, Lorraine Welch-Haslinger, Lilian Hunt, Naomi Hunt and Pastor Tom Garrison for their contributions.