---
Second meeting Skopje - Graz via Zoom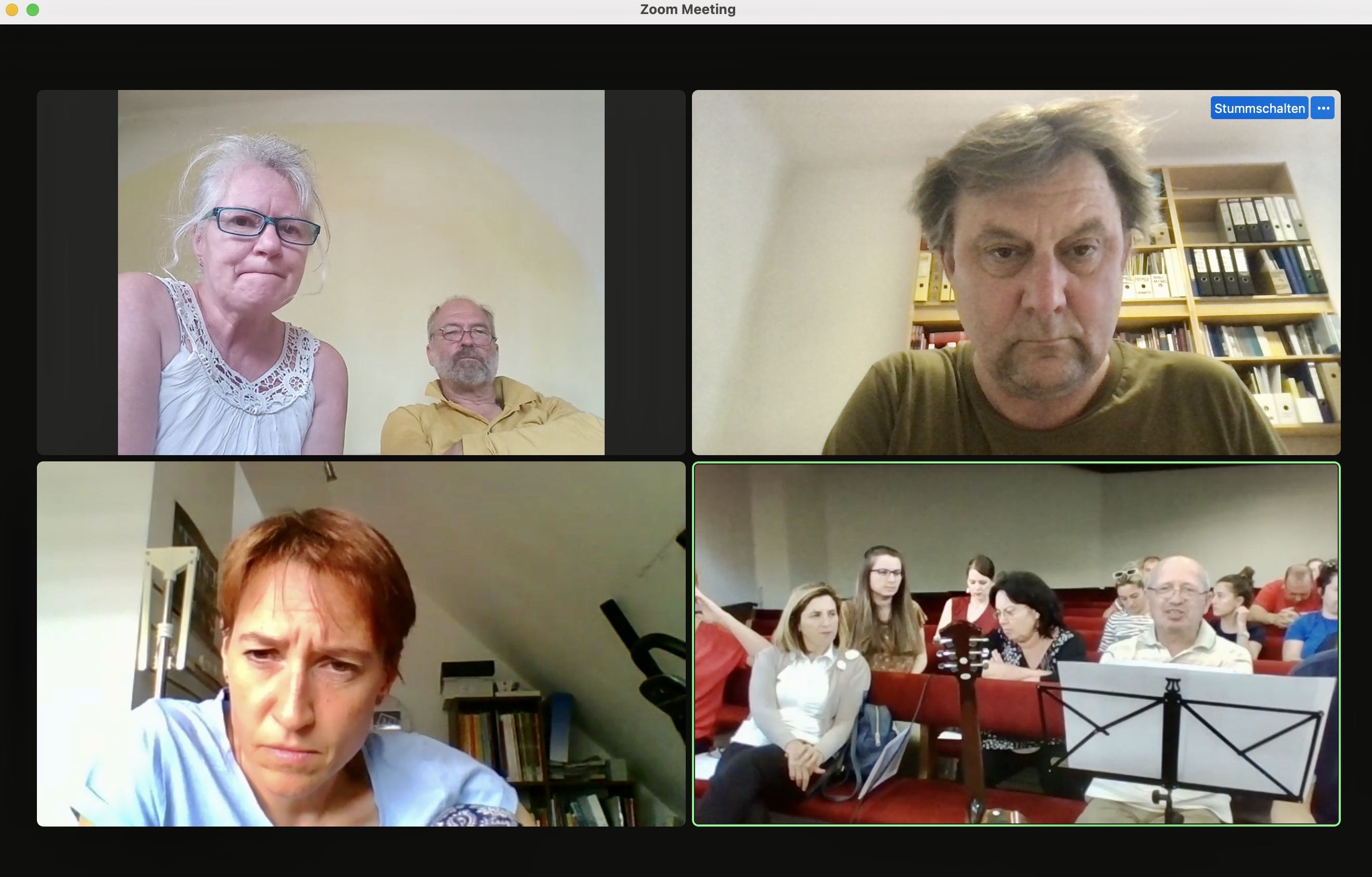 Our second meeting between the parish councils of Skopje and Graz took place today via Zoom.
Background:
The congregation from Skopje, North Macedonia has expressed the desire to establish and intensify contact with the congregation of Graz about half a year ago .
A first Zoom meeting took place on December 9, 2021 between me and parts of the parish council in Skopje. At that time we were 6 people.
Today was our second meeting in an extended circle - this time already with 16 people - and we had planned to create an hour together on the topic of responsibility for creation.
We started with a round of introductions, then sang together and shared two short inputs from Skopje and Graz, then prayed together and concluded the evening with a blessing.
I am especially happy about this initiative from Skopje, which should lead to a mutual visit.
In times like these, this exchange is a living peace project carried by joy and mutual interest!
May more succeed, but today was already a successful start!