Report on 2022 Annual Con­fer­ence
News
---
by Simone Viljoen, ESUMC Lay Delegate to Annual Conference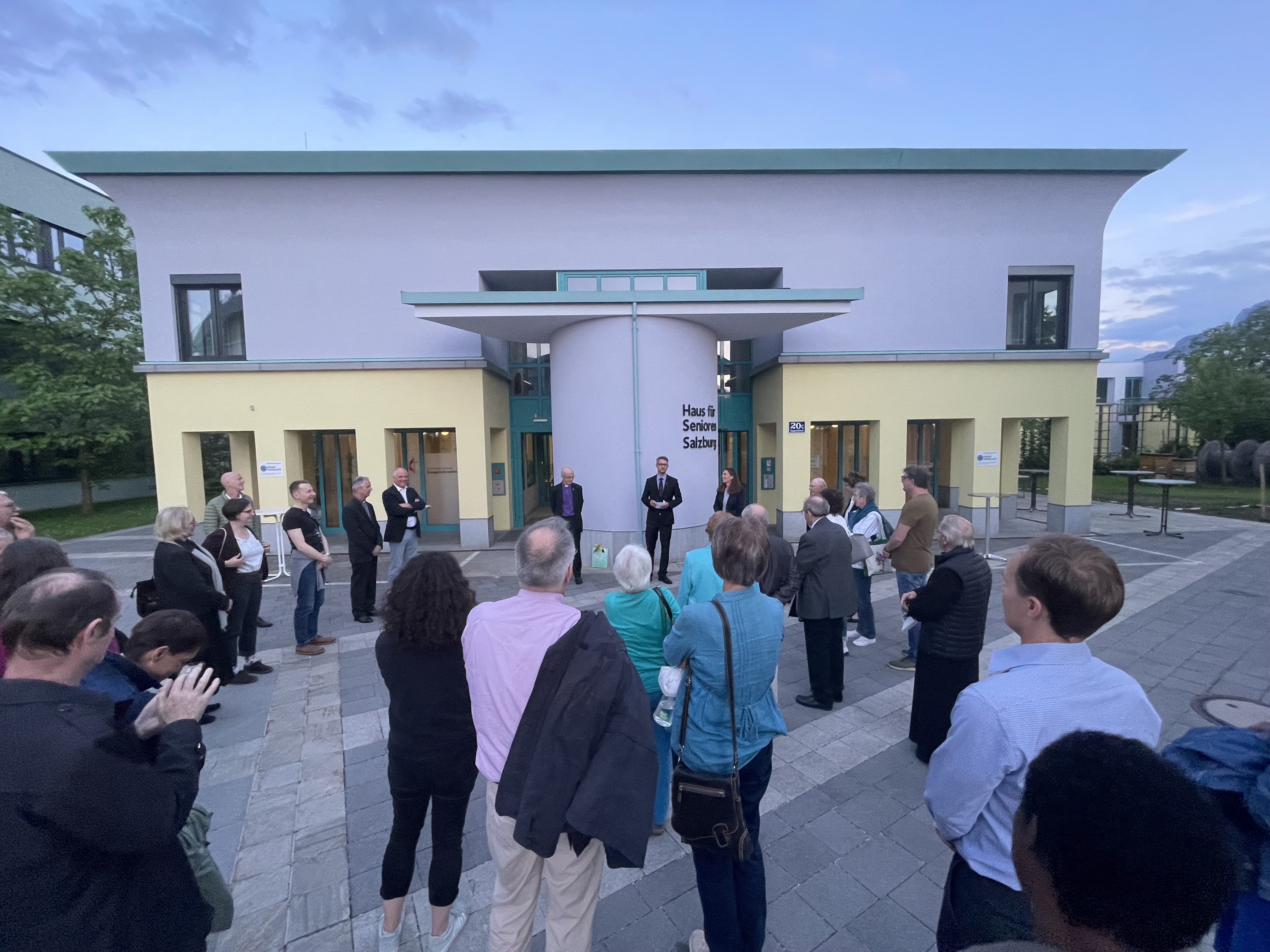 At the 2022 Annual Conference of the Austrian UMC (EmK) the final question in the 3-year program "What to teach? How to teach? What do to?" was addressed and an outlook for the future discussed and agreed upon. The conference took place on the weekend of 26-29 May 2022 in the Seminar Centre St.Virgil, Salzburg, hosted by EmK Salzburg.
Over the past years, Church Councils, Lay Delegates and Pastors looked to the future and visualized the Church in 2036 and thought about focuses we need to become that church. This year a statement was proposed with the aim of creating an umbrella over these topics and linking all our future work with our mission to celebrate God's Love.
"We celebrate the love of God; therefore, we encourage one another, we promote growth, we make a difference!"
During the course of the conference, we spent a lot of time discussing questions such as whether we as a church are truly as open, diverse and inclusive as we believe we are; what we understand as our mission and how we want to be visible; how to continue teaching and providing learning opportunities for children, youth and adults; and how to encourage people in our congregations to become more involved and active in the congregation.
We realized, that although each of our congregations is different, we all are facing the same problems, such as a lack of resources, especially people willing to become active or take on responsibility, and being unable to properly plan events due to the unreliability of participants who often drop out last minute due to Covid or other situations.
Although the question "what to do" was not answered with a definitive step-by-step, our discussions were not fruitless. We concluded that our mission is not to go out onto the streets, approach strangers and ask them whether they know about Jesus, but to live by Jesus' example as a church and as individuals - by sharing God's Love, being inviting and open to anyone and everyone we feel needs and is yearning for God's Love in their lives.
Through this we hope to become a more inclusive and active church with a strong sense of community. We ended the conference on a note of excitement to bring this message home with us and to spread and celebrate the Love of God in our congregations and communities outside of our church lives.
This year was my first Annual Conference as ESUMC's new Lay Delegate and I am thankful to Doreen Ighama for accompanying Pastor John and myself this year and making the transition as smooth as possible. I am thankful to the Annual Conference for being welcoming and encouraging. I look forward to further bridging the gap between the German-speaking congregations and ESUMC. Alone we may be small churches, our means are limited and often tired, but together we can support and learn from each other, share resources and definitely accomplish more.