Jährliche Konferenz der EmK Ös­ter­reich
Konferenzthema: "Wir feiern die Liebe Gottes: Wir machen Mut!"
Willkommensfest für den neuen Bischof
In der EmK Linz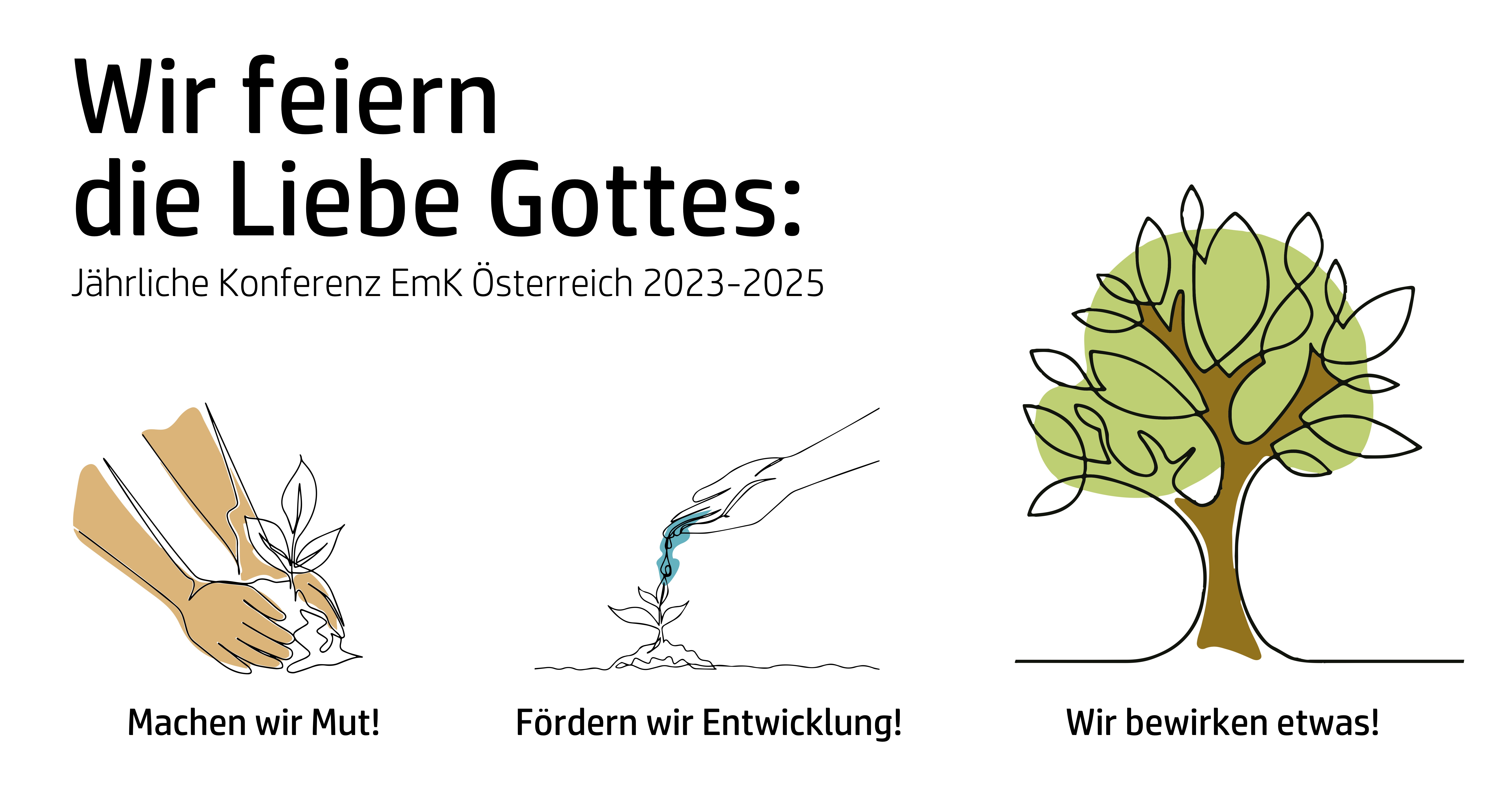 Dear delegates and guests of the Annual Conference 2023!
The 2022 annual conference decided on a leitmotif for our church work: "We celebrate the love of God! In this way we encourage, we promote development and make a difference!" We now want to take up this leitmotif in a three-year step and let it guide us. In 2023, the focus is therefore on encouragement:
"We celebrate the love of God: Let's encourage!"
Encouraging one another – and others too – is an important task. But there needs to be a valid reason for encouragement. This reason is the love of God, which is at the center of our church life as a promise and claim. We want to discuss this in the conference calls.
Welcome party for the new bishop
We also want to encourage our new Bishop Dr. Stefan Zuricher. He was elected Bishop of the Central Conference for Central and Southern Europe on November 20, 2022 and will lead Bishop Dr. Patrick Streiff take over. We warmly welcome both bishops and look forward to celebrating the departure of the old bishop and the welcome of the new bishop! There will be a welcome party for the new bishop on Saturday evening, May 20, 2023, from 6:00 p.m. to which members and friends from all parishes are cordially invited. Please register for the welcome party!
The annual conference will take place this year in the UMC Linz, which is looking forward to our visit. There are many members of the Linz congregation whose family roots lie in various African countries, particularly in Ghana. So we will be able to enjoy Austrian-African hospitality during the conference!
The prep team
learn more